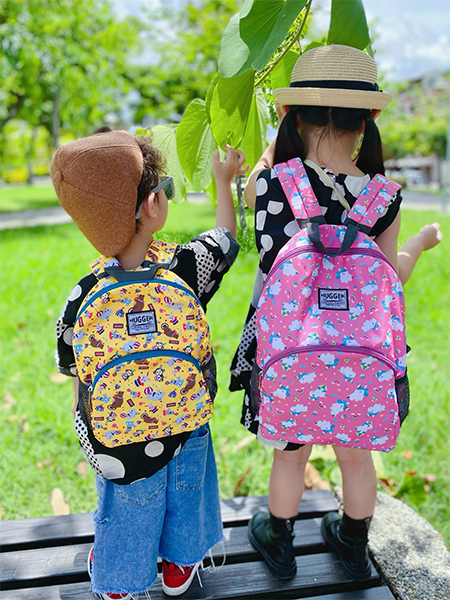 I like to help my children wear them~ and bags are also one of the must-have items for wearing With durable and high-quality YKK zipper, the two-way zipper design allows children to store items better. Breathable decompression straps make children comfortable and not stuffy. Anti-side mesh pockets can hold water bottles . The inner interlayer makes it easier for children to store! As soon as the siblings saw the cute backpack, they screamed happily and immediately put their baby doll in and took them out 😌
Hugger's children's backpacks are divided into four types
🌟Anti Toddler Backpack With Safety Leash
Backpacks are suitable for 1-3 years old, auxiliary safety leash to protect toddlers who are just toddlers The anti-lost leash is detachable.
🌟Toddler Backpack
are suitable for 3-7 years old, suitable for preschool children The best backpack
🌟 Children's backpack (increased for toddlers)
is suitable for school bags and travel backpacks for 5-8 years old, preschool to lower grades of elementary school! Can put A4 size, clothing supplies!
🌟Children's Mountaineering Backpack
Suitable for over 7 years old, larger capacity, multi-layer pocket design!
There are also lightweight and fashionable mother bags to choose from~
Taro is carrying a children's circus, and 🍑 sister is carrying a children's unicorn.
Both colors are new!
The water bottle is also a must-have item for going out.
Hugger straw water bottle 550ml
✨Various colors to choosefrom
✨Made in Taiwan, without bisphenol ammonia and plasticizers
✨SGS test qualified
✨Leak-proof silicone ring, leak-proof effect
✨Adjustable removable strap
The cute water bottle makes the brothers and sisters love to drink water even more.
They also ask to carry the water bottle by themselves when going out, so that the mother can save it easily.
Recommended for those of you who are looking for children's backpacks and water bottles!
================================================================================================================
我很喜歡幫姊弟倆穿搭~
而包包也是穿搭必備單品之一
這次入手了英國兒童時尚戶外品牌 @hugger.tw
色彩繽紛童趣的輕量防潑水後背包
使用日本NIFCO專利扣具跟耐用高品質的YKK拉鍊,雙向拉鍊設計讓孩子們更好收放物品
透氣減壓背帶,讓孩子們舒適不悶熱
防側網袋可放置水壺
內夾層讓孩子們收納更方便!
姊弟倆一看到可愛的後背包,開心的尖叫
立馬把他們的寶貝娃娃裝進去帶出門😌
Hugger家的兒童背包分四種
適合1-3歲,輔助安全牽繩守護剛學步的幼兒
防走失牽繩為可拆式
🌟幼童背包
適合3-7歲,適合學齡前幼兒最佳背包
適合5-8歲,學齡前~小學低年級都適合的書包跟旅行背包!可放A4大小,衣物用品!
適合7歲以上,容量更加大,多格層口袋設計!
還有輕量時尚的媽媽包可以選擇~
太郎背的是幼童款馬戲團,🍑姊背的是兒童款獨角獸
兩款花色都是新品喔!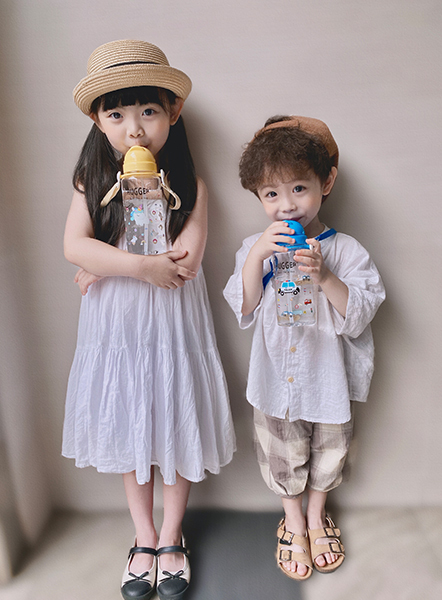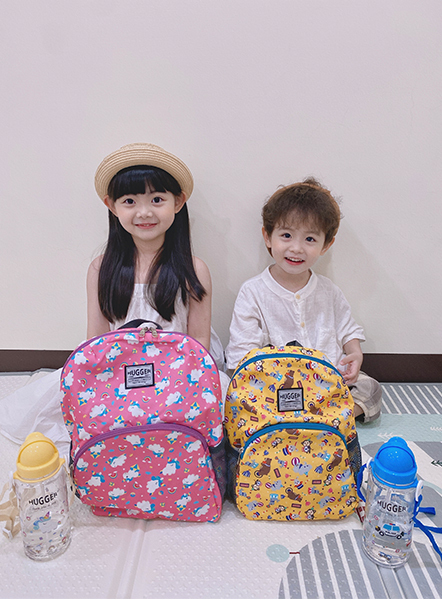 水壺也是出外必備單品
✨多款花色可以選擇
✨台灣製造,不含雙酚氨與塑化劑
✨SGS測試合格
✨防漏矽膠環,防漏效果
✨可調整拆除式背帶
可愛的水壺讓姊弟倆更愛喝水了
出門也要求要自己背水壺,讓媽媽省得輕鬆😌
推薦給再尋找兒童後背包跟水壺的您們喔!
📷 :lovemomowang
#hugger #hugger背包 #小孩包 #兒童背包 #幼童 #幼童背包 #hugger穿搭 #幼稚園書包#兒童 #校外教學水壺 #幼兒園水壺